Software
The key part of the solution is the software. It handles all aspects of the work, from controlling the traffic lights at the entrance to analyzing the 3D model of the truck. The solutions consist of the following components:
On-site application
Controls the traffic lights, detects truck license plate, constructs and analyzes 3D model of the truck, provides remote control of the barrier and controls all the sensors. This software allows You to see the 3D image 5 seconds after the truck has finished driving through the sensors. Then the operator can check the image and allow the truck to leave. This software can be operated remotely.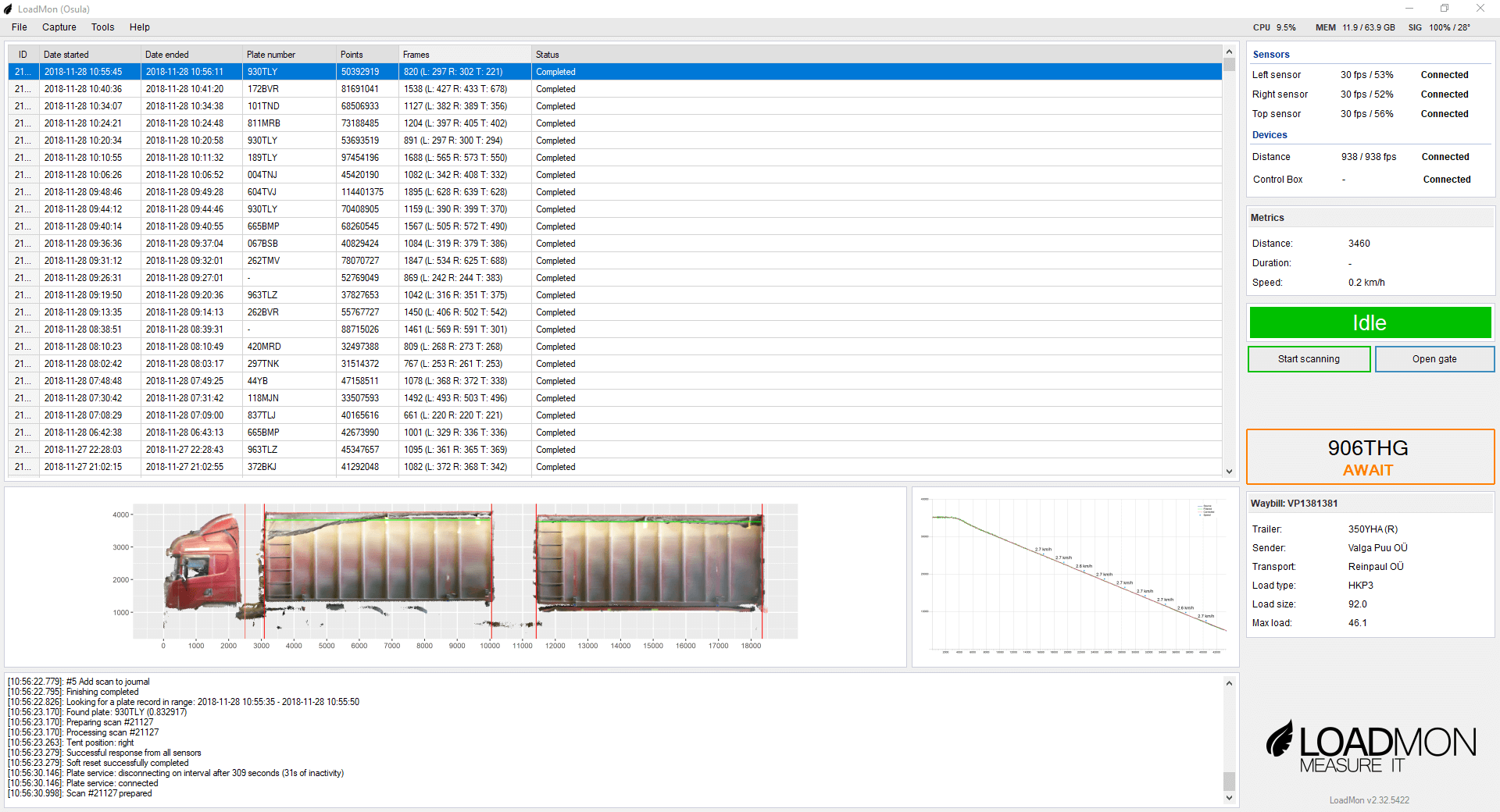 Web portal
Web application provides an easy and convenient way to work with the results. Offers modules for operators, managers and logistics companies. Allows to check and view results, leave comments, create reports and view detailed statistics about trucks, loads, quality and efficiency. The portal can be easily integrated with third-party and client solutions and ERP systems. Every function can be used from a handheld device, including 3D view.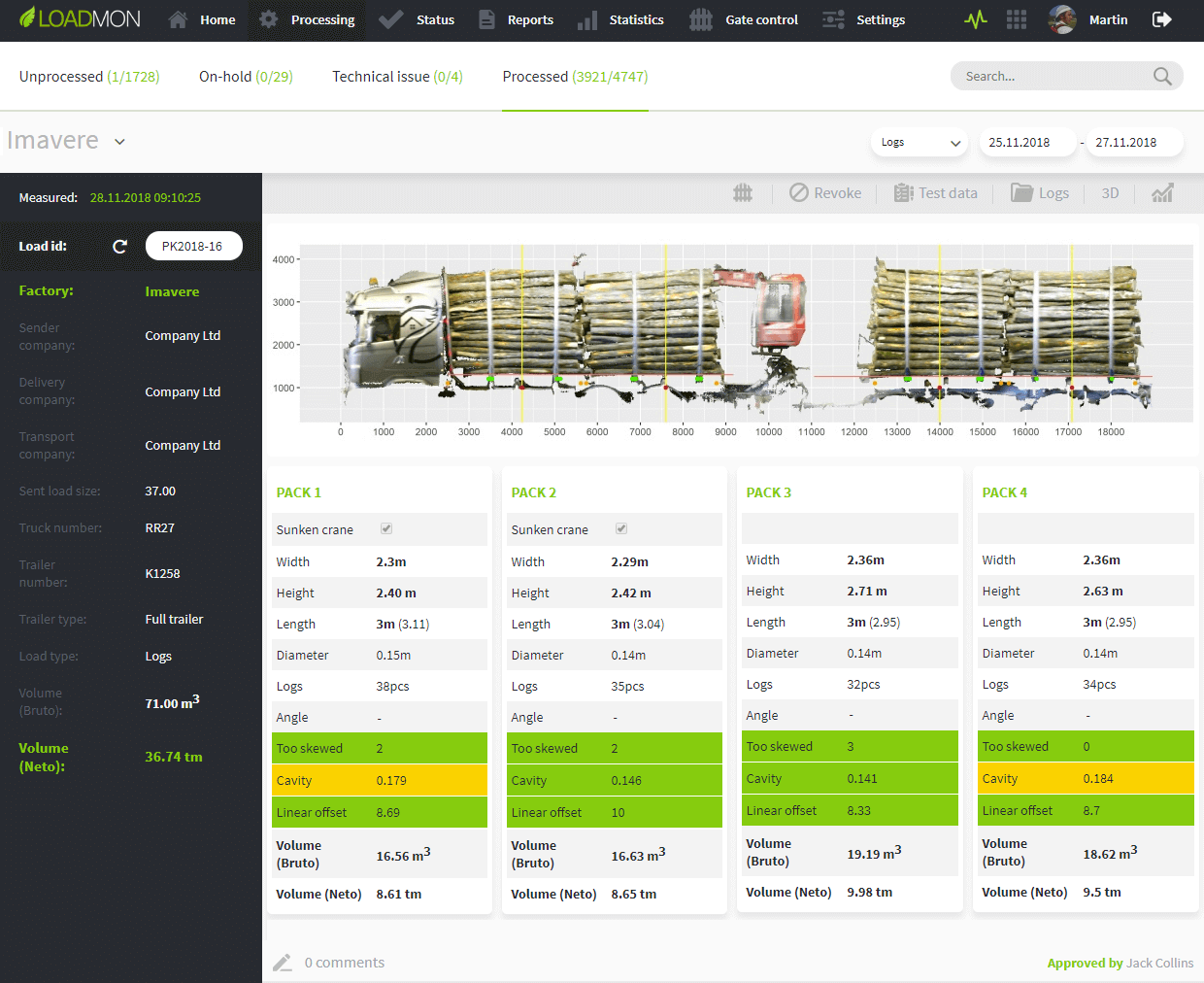 We are constantly working to improve the LoadMon solution and our software receives periodic updates with new features, modules, and improvements.