Automated forest measurement
LoadMon is a professional tool created for automated forest measurement. It's designed to provide you with the best way to measure forest quickly and easily, and it does a very good job at calculating length, width and height in no time! It can also identify loading quality errors and cavities, too.
hat makes LoadMon stand out is the fact that it will measure the load automatically and it will offer you a simpler way to identify the missing trailer capacity naturally. It's a great way to figure out how much of the forest you have in that trailer. And you can also find any height differences shown in multiple colors for more value and convenience.

Key features
3D rendition of the truck
View your load from the top, right or left
Automatic recognition of the license plate number
Professional overspeeding and volume alerts
Load distribution for every section
Load height distribution
Measure the volume accurately
Where to use
LoadMon will be able to help you a lot if you want to measure any type of wood and materials loaded in open top containers. That's why this can be a very good solution for biomass, construction, forestry or even mining.
On-site application
You can do lots of things with LoadMon even if you use it onsite. You can create and also study the 3D model of your truck. In addition, the 3D image of your truck is generated in seconds and then you can easily operate the software remotely if you want to.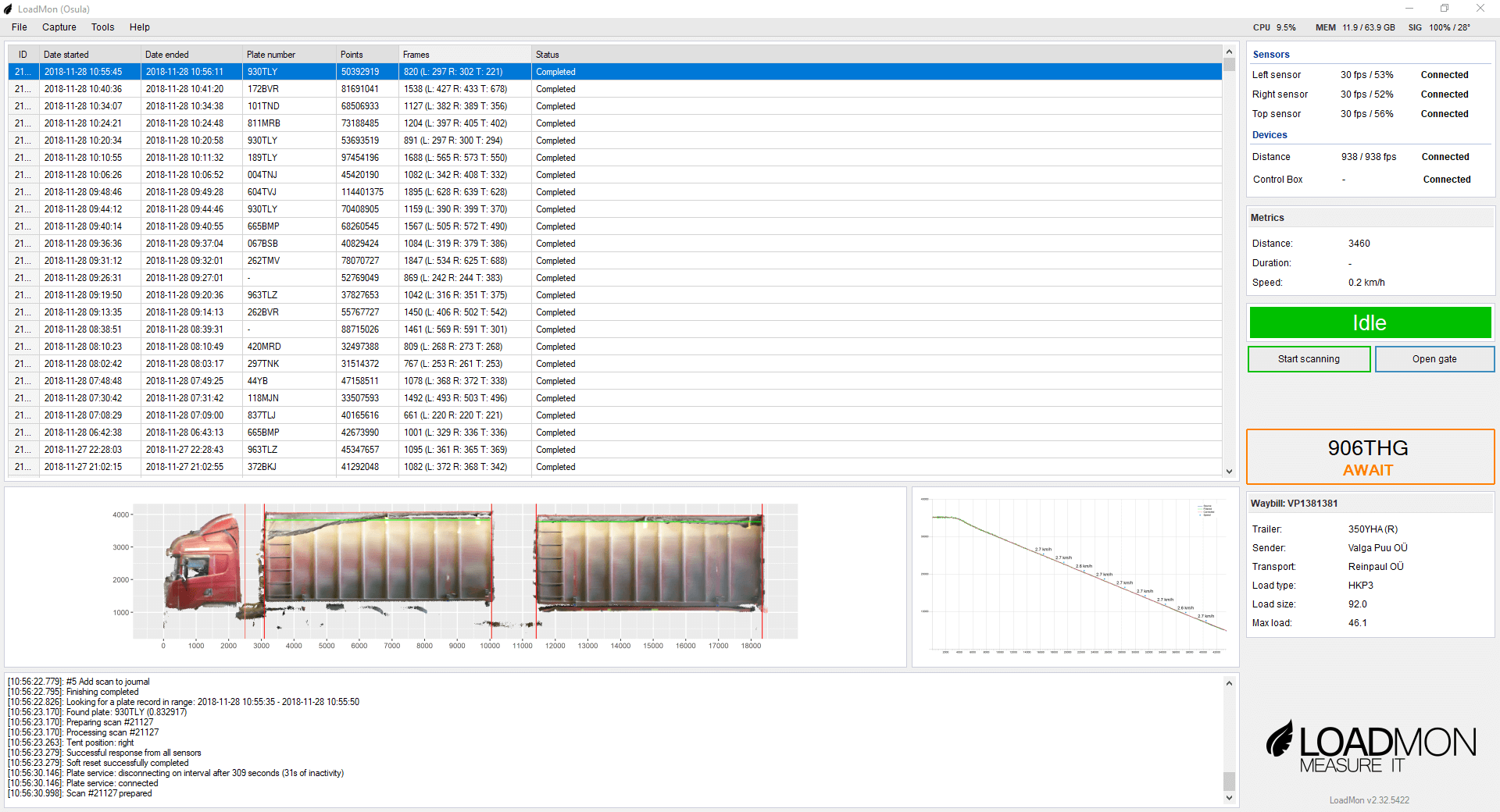 Web portal
The portal enables you to access all features and benefits in a single place. LoadMon gives comprehensive modules for logistics, managers and operators. You can even integrate it with a third-party solution or ERP. And yes, LoadMon enables you to view statistics and other relevant information quickly and simply.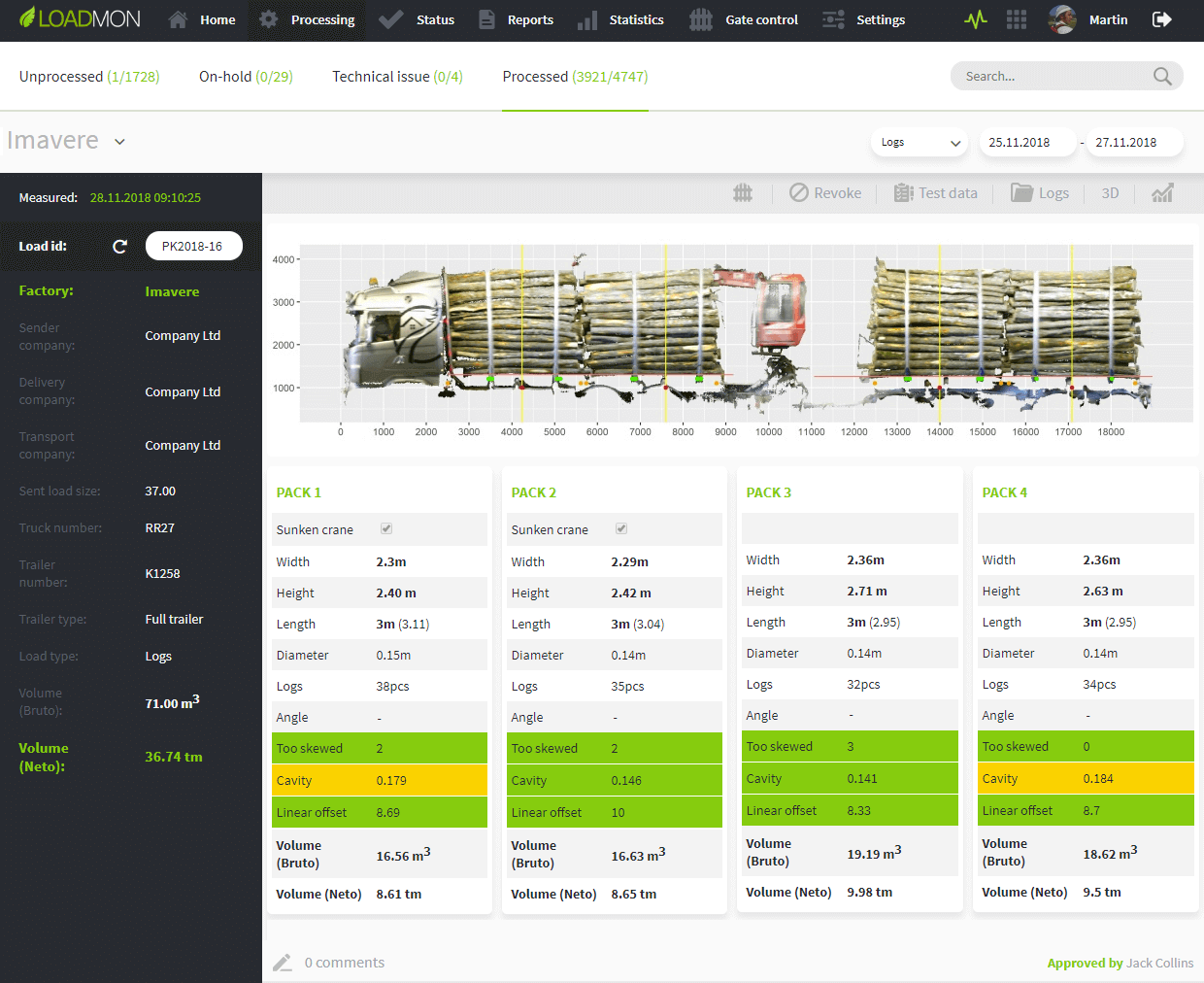 How it works
The way LoadMon works is via creating a complete 3D model of the truck. It will calculate volumes and also examine load characteristics. All of this can be automated and remotely controlled.
Detect. At this point the truck arrives and it will be detected by the system. You will know the license plate, load, waybill, vendor, contract and so on.
Capture. LoadMon uses millions of points in order to create an accurate 3D model of the truck. The system will stop capturing when the truck passes all sensors.
Pre-process. Now that all data is acquired, LoadMon will process all data and it will take up to 15 seconds to create the scan process in no time. It will start the next stage once this is completed, but you can accept other truck if you want.
Analyze. During the analysis process LoadMon will do the measurement of forest, data collection, volume and dimension calculation, and so on. Everything is done accurately and without human assistance.
Results & auditing. Now you can use the web app in order to check the results and view relevant info about the truck and its overall load. You can then create a report, see invoice info and share comments. You can see the scan from the top and sides too.
Get in touch with us
In case you want to give LoadMon a try or want to know more about the solution, don't hesitate and get in touch with our team. We will be more than happy to assist.