Measuring results
Logs
LoadMon measures all the needed values to calculate an accurate volume for the load. The following values are being measured:
Width of the section
Height of the section
Length of the section
Average diameter
Number on skewed logs
Average straightness of logs
Detection of big holes between logs
All of the measurements above are taken from multiple section samples to provide the most accurate result. LoadMon automatically detects the center position of the section and the number of sections on the truck.

Yellow lines indicate the center position of the section and red lines under the section are the starting point of height measurement.
Below you will find the table of results. LoadMon supports up to 3 different sortiments per section. Section 1 and 2 have been divided accordingly.
As you can see there are three columns with a green or yellow background, those colors indicate the deduction of the coefficient.
Green means no deduction and yelllow -1 point, with some cases it will go up to -2.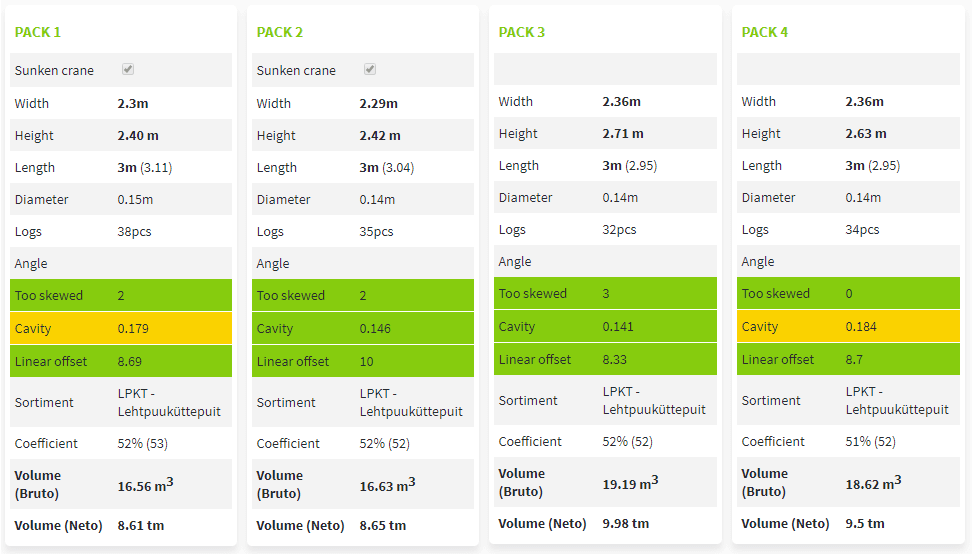 The full view of the load will look like this. This view includes all of the waybill information. LoadMon can be intergrated with other software.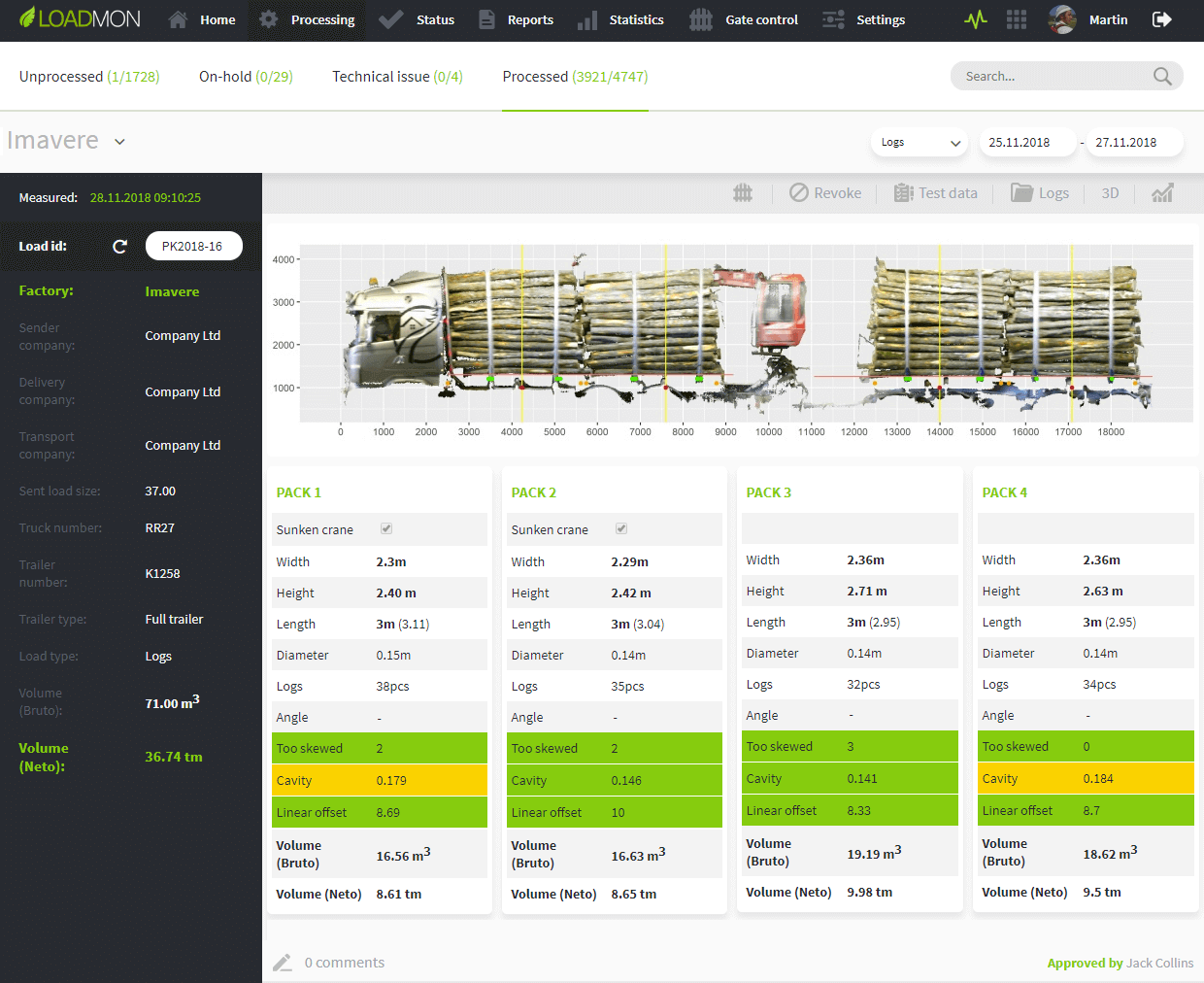 Bulk
LoadMon measures the missing capacity of the trailer or truck, depending on whether if it is a full or half load. Below You will find examples of a full and half load. They may seem like x-rays, but they are not.

LoadMon automatically finds the trailer edge without the tent and sets it as a height reference. After that, we measure the missing capacity and deduct it from the trailers pre measured maximum capacity.
This is an example heat map showing how the heights differentiate.
LoadMon has a built-in settling calculation solution that you could set different settling percentage to different sources.